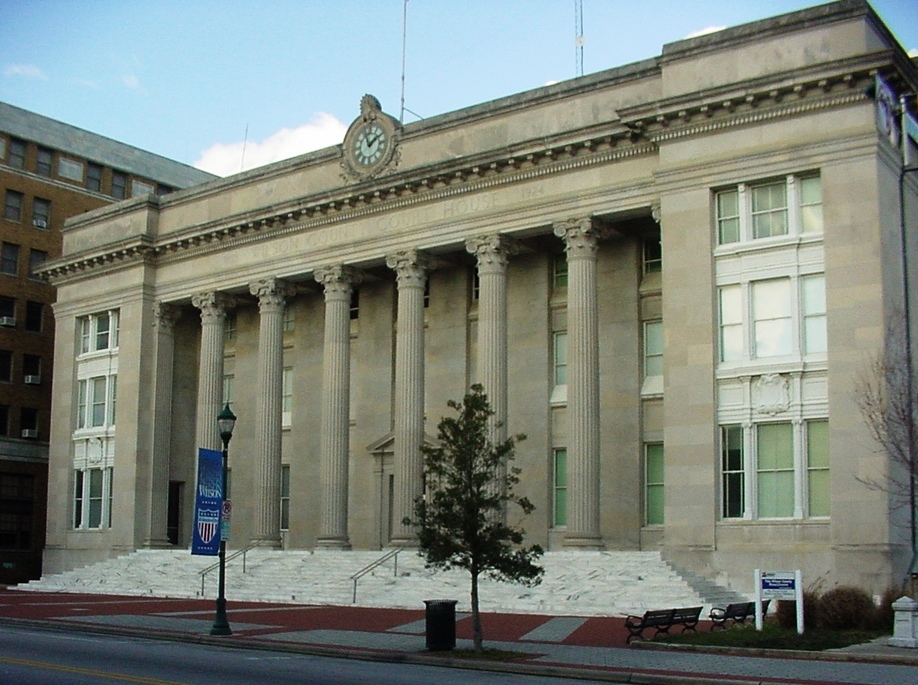 Guest writer update:
Because of extremely long days and intermittent internet connections, Scott has not been able to update this blog over the last two days. For those of you who are keeping track of the walkers, a brief update of their progress:
The Pilgrimage continued from Knightdale to Middlesex on Monday and on to Wilson by Tuesday evening. Scott relayed that the Pilgrimage encountered two firsts: 1) Walking in the rain and 2) Continuing to walk despite torrential downpours! Though the group has now logged quite a few miles in less than ideal conditions, the Pilgrims remain in great spirits.
While walking in Wilson yesterday, the group stopped in front of the Wilson county courthouse for prayer and reflections.
There are currently three individuals on North Carolina's death row from Wilson County:
Patricia Jennings: for the 1990 murder of her husband, William Henry Jennings


Abner Nicholson: for the 1997 murder of his wife, Gloria Nicholson and police chief Wayne Hathaway



Terry Robinson: for the 1991 murder of his wife, Gina Robinson. Mr. Robinson was initially charged with assault in 1988, but was later charged and convicted of murder when she died from her injuries in 1991
Walkers were not able to speak with newly appointed Wilson County District Attorney,
Robert Evans
, but had many wonderful conversations with local folks on the sidewalks around the courthouse interested in learning about the missions of the pilgrimage.
Wilson Presbyterian Church
was kind enough to provide lunch for the soaked pilgrims. While Rev. Andy Raynor was only partially supportive of the mission of the walkers, he and the congregation were incredibly hospitable and allowed the group a respite
from the terrible conditions outdoors!
"Let justice roll down as waters, and righteousness as a mighty stream."(Amos 5:24, American Standard Version)
This powerful quotation from the prophet Amos, featured in Dr. Martin Luther King's speech at the march on Washington for civil rights in 1963, became the inspiration for the group as they drudged on as rainwater flooded the streets and rushed in streams along their feet.
The group continues through Wilson and into Rocky Mount this evening. Local media has been in constant contact with the Pilgrimage, conducting interviews and taking photos and video. Hopefully we'll see some wonderful press soon!